Ernest Brooks
Silver Seas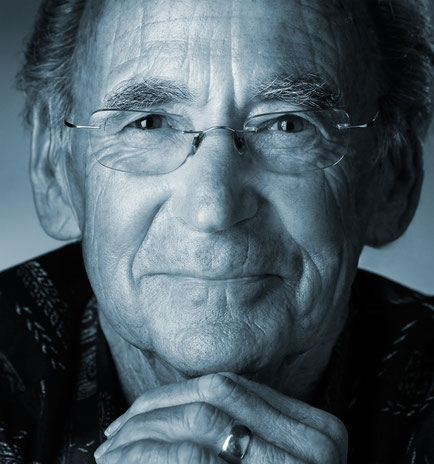 Ambassador of the marine environment, adventurer, diver and educator, Ernest H. Brooks II was born to be a photographer. As the son of Ernest H. Brooks, founder of the internationally renowned Brooks Institute of Photography, Ernie Brooks was destined to follow in his father's footsteps for part of his life's journey before forging his own path.
As a noted professional photographer, Brooks has won international acclaim for underwater photography and, in his pursuit of dramatic marine images, has descended into the treacherous waters beneath the polar ice caps and into the depths of every ocean on Earth. As a trailblazer in the development of underwater photographic equipment and technique, Brooks has witnessed great industry advances and though he has harnessed and implemented much of that new technology, at a time when a plethora of color underwater photographs illustrate magazines and glossy brochures, he, perhaps surprisingly, still favors black and white.
His photographic legacy is the evidence that has illustrated the dramatic changes in our oceans, and he himself remains a tremendous voice for oceanic exploration, and through that, the preservation of our marine environment.
Exclusively for The Sea, Ernest Brooks chose a series of images which we present in a special format. An unique chance to aquire an original print by this exceptional artist whose limited editions reach prizes of several thousand dollars among art collectors. But what is much more fascinating, is the artistic quality and time itself resonating in Ernest Brooks images.
If you are interested in limited gallery prints of Ernest Brooks, please inquire.